Panel Discussion Featuring Nataizya Mukwavi and Jama Temirova
Earlier this month, we facilitated a roundtable discussion with our team of mentors focused around "What Mentorship Means" to each of them.
As part of our roundtable discussion that was centred around mentorship, the Locelle team was lucky enough to host a panel discussion with guest speakers Nataizya Mukwavi, founder of 'Black Women Connect Vancouver', and Jama Temirova, Co-Founder of 'CIIRVE'. Both of these women are inspirational in their own right and it was, and continues to be an honour to be joined by them for this important conversation.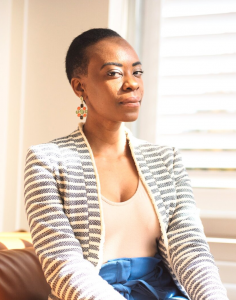 When sharing what mentorship means to her, Nataizya spoke of her father and his work with his nonprofit organization. "It was never something I thought I was going to do – it has been interesting to see how my life has come full circle in regards to mentorship. He has been my biggest mentor and it was never necessarily intentional."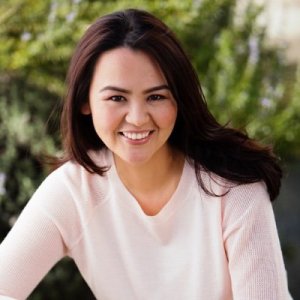 Jama Temirova, with a different but equally inspiring story in regards to mentorship shared the experiences she has encountered during her career in the corporate world. "As you climb the corporate ladder, there is an unspoken rule. After a company invests in you, as a leader, you will become the mentor for someone else." Jama shared her experience as a new mentor and how she learned the most effective ways to help mentees during a mentorship session. "What mentorship means to me is listening. 'Knowledge speaks, wisdom listens'. I learned that generic advice does not work. I aspire to ask the right question at the right time and guide them (the mentee) to the answer they know is within them."
When asked about specific mentorship moments that have stood out to her, rather than mentioning a specific mentor session she has had in the past, Nataizya recalled the brief moments of mentorship she has experienced during her career. "When I look at mentorship, I look at it being very relational, someone listening and asking questions. I would always ask questions to women I found inspiration in and then we would have a conversation." Natayzia's mentorship experience has been more of a string of influential moments rather than a continual schedule of structured sessions. Nataizya mentioned that after having these meaningful discussions, she began to explore the world of mentorship and the benefits it could bring to her and her career.
Gaining meaningful advice and feeling fulfilled and satisfied with your experience is something all mentees and mentors want to achieve with a session. Jama revealed that some of the times she felt as though she, as a mentee, had learned the most during a mentor session were times where she was asked to face something she was not entirely comfortable with herself. "There is one thing that every mentorship relationship I have had, that has made a difference to me, has in common. This is advice I did not want to hear. The mentor had the courage to tell me something that I was not sure how to digest." Jama explains that after learning how to process this kind of advice, although slightly uncomfortable, it was these times that taught her the most during her sessions. "I learned to not react right away – to listen and think and then to have the courage the next time I meet with my same mentor, to say, 'You have mentioned something that stayed with me. Could we explore that more?' This is where the growth really happens."
Some key takeaways from the Panel Discussion:
1. Mentorship can take many forms. – Both Jama and Nataziya have years of experience with mentorship, being both the mentee and the mentor, however they have had completely unique mentorship journeys.
2. A good mentor listens. They don't always have the right answer but they seek to ask the right questions.
3. Everyone, from intern to CEO, can benefit from mentorship. There is never a point in one's career at which they have advanced 'beyond the point of needing mentorship' – it is always a useful tool.
Listening to their stories and advice from their years of experience has been eye opening and we are once again, honoured to have them be a part of this discussion. We would once again like to thank all of our wonderful mentors for the incredible work they do and we look forward to many more roundtable and panel discussions in the future!