Announced as one of the top 5 finalists for Inventures 2021 amongst over 250 applicants worldwide, Humaira Ahmed pitched as the Founder of Locelle within the "Innovation of Work" category. Other entrepreneurs that have previously been associated with the Inventures initiative include Dragon's Den almuni Arlene Dickinson and Michelle Romanow.
With 2 minutes to pitch to executive judges from the advisory board and global companies including, Oppsense, Akrolyth and mHUB Chicago, she demonstrated the results from mentorship in moving the needle for equitable workplaces by advancing the gender diverse leadership pipeline and retaining women in the workplace:
"Over 56% of women in the tech industry alone quite their jobs mid-career. Recruitment and retention of women is poor and continues to deteriorate, but mentorship has been proven to increase retention by 47%."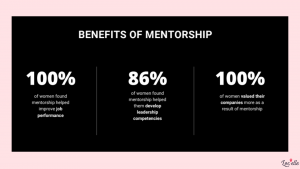 *Official Locelle mentorship stats  
Follow Locelle's channels to be the first to hear about the final results from the pitch, and see the full list for the Inventures finalists here.
About Locelle: Locelle is an employer-funded career development platform created for women in male-dominated industries. Through 1:1 tailored mentorship and professional development opportunities, Locelle delivers personal and professional growth to women at work. Their goal is to facilitate retention of top talent, employee engagement and development of the gender diverse leadership pipeline. 
About Inventures: Inventures connects entrepreneurs, startups, small and medium enterprises seeking partners, advisors and capital. They give access to investors, thought leaders and fellow entrepreneurs through keynotes, panels, pitch competitions and informal networking opportunities. Inventures provides multiple programming streams for discovery, sharing and deeper learning in emerging and transforming industries.
Interested in learning more about mentorship with Locelle?

Latest posts by Avneet Takhar
(see all)
LIKED THIS ARTICLE? SHARE IT!