Vancouver, B.C, May 19, 2021: Locelle partners with experts to deliver leadership sessions at VSW 2021.
Vancouver Startup Week, AKA VSW is an annual event that features talks from industry speakers, and startup tech companies from Canada and around the world. 
This year's programming will be online with global startups, inspiring speakers, informative panels and virtual networking! The event will be hosted on the
Whova
platform, which is available for mobile download for the full interactive experience where you can input questions, answer voting polls and directly ask questions to speakers! 
Locelle is thrilled to be participating as panelists for two events for VSW! With the company's mission to create equitable workplaces for women, Locelle has partnered with two BC based experts to provide a group mentorship session in leadership and negotiation to women in tech. They are also part of a panel with other tech founders. See details below.
Events 
27th May, 11 am- 12 pm PT Locelle | Leadership and Negotiation 
Vivienne Damatan
, Certified Executive Coach and Founder of career development coaching firm,
Lead On Purpose
, will be speaking about how-to step into leadership. As an expert in the field, she'll be distributing knowledge and tips on accelerating  values-driven leadership, and the ways to an achievable path for leadership success.
Natasha Jeshani
, CEO and Co-Founder of HR firm,
Career Contacts
, will be speaking about workplace negotiation. With 10 years of experience working in HR recruitment, she published a book in 2018,
'The HR Insider: How to land your dream job, and keep it!'
, which became a #1 hit on Amazon! Natasha is passionate about empowering clients to grow their teams in a meaningful way, and supporting candidates in landing roles for teams that are diverse and understand the need for pay equity. 
28th May, 8:30 am – 9:30 am PT Innovate BC | What Makes A Good Startup Founder
Humaira Ahmed
, Founder and CEO of mentorship platform,
Locelle
will be speaking alongside
Innovate BC's
CEO, Raghwa Gopal and other leading tech founders about entrepreneurial lessons learned, pitfalls to avoid and what makes a good startup founder.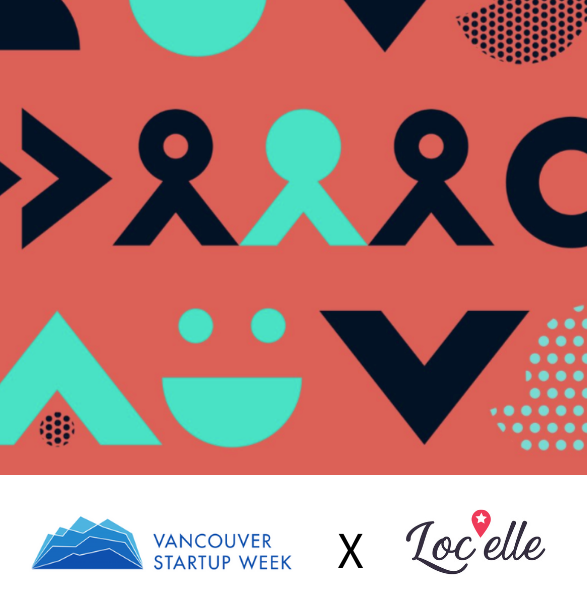 Discounted Tickets
Grab your
All-Access Ticket
at 20% off!
Use code: VSWFans.
There's also an extra 10% off our mentorship program for work teams if you apply after attending our VSW events!
About
Locelle:
Locelle is an employer-funded career development platform created for women in male-dominated industries. Through 1:1 tailored mentorship and professional development opportunities, Locelle delivers personal and professional growth to women at work. Their goal is to facilitate retention of top talent, employee engagement and development of the gender diverse leadership pipeline.
About
VSW:
Vancouver Startup Week is a week-long celebration that builds momentum and fosters connections among entrepreneurs, investors, leaders and friends. They want to make Vancouver the most attractive city for current and future leaders of emerging businesses. Their goal is to connect people, empower startups and celebrate the community.
Media Contact:
Avneet Takhar, Locelle Digital Community Manager,
Avneet.Takhar@locelle.com
Latest posts by Avneet Takhar
(see all)