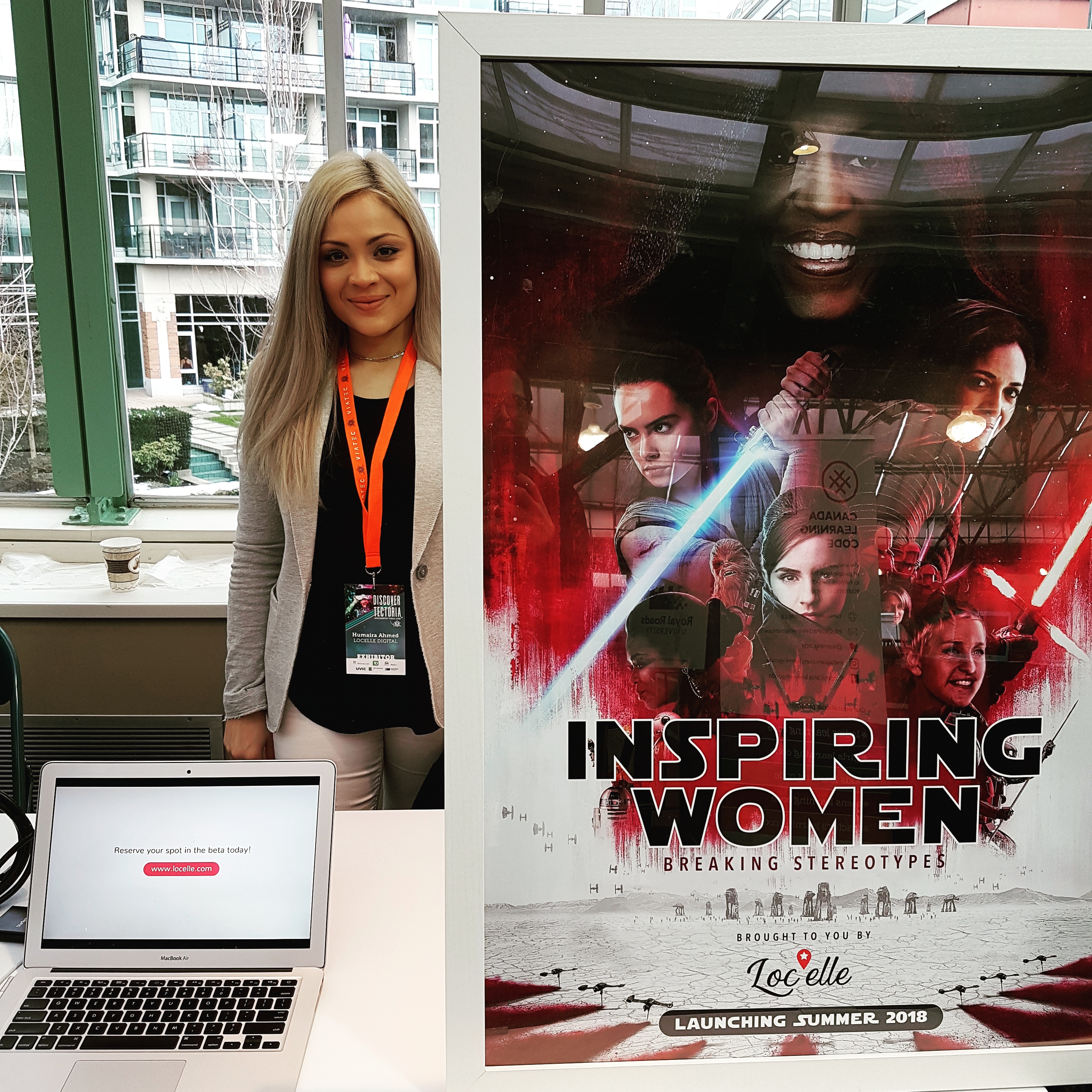 Hi All! As we had written about it previously, Locelle Digital exhibited at Discover Tectoria on Feb 23 at Crystal Gardens in the Startup Alley. Locelle was honoured to exhibit amongst some incredible startups.
And wow! What a day – what an incredible response we got. Thank  you so much to everyone who came by our booth and showed your support!
Our team, Humaira Ahmed, Founder (myself) and  Jason Scharf, CTO were there to represent our company, its vision and plans.
We did a star wars parody poster that gained a lot of attention and had many visitors stop by!
Locelle is a platform for women to meet local like-minded women; and we had some amazing conversations with women (high school students to retired women) and the one thing they had in common was the interest and desire for Locelle. It was a day of validation and encouragement. What was so remarkable was that we had a lot of male audience show interest and support for Locelle. Most of them could see the women in their lives using Locelle to find and meet other likeminded women.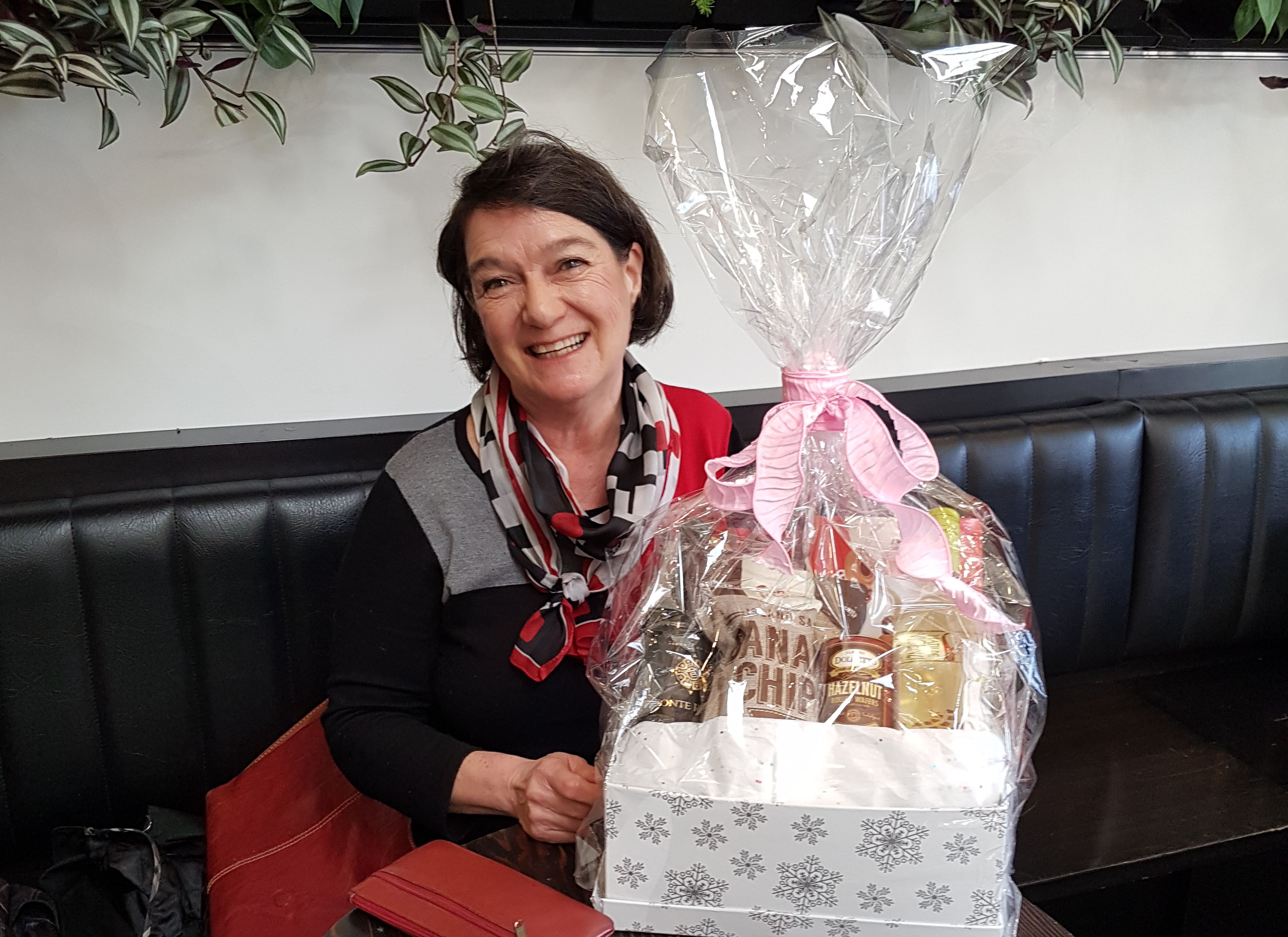 We made some great connections and another thing that stood out was talented job-seekers showing interest in working with us because they believed in our vision and the technology we are building.
The energy at the event was powerful – makes me so proud of our tech sector that it has become – so vibrant!
We also did a draw for our beautiful wine basket that was won by Dawn (Congratulations again!) – we received over 64 entries. The best part? The participants were more interested in our platform than the giveaway we had – that was a beautiful realization that our platform will not only fill the market gap but has a big chance of success.
Thank you again to VIATeC for putting such an enriching event to showcase what our incredible technology sector has to offer.