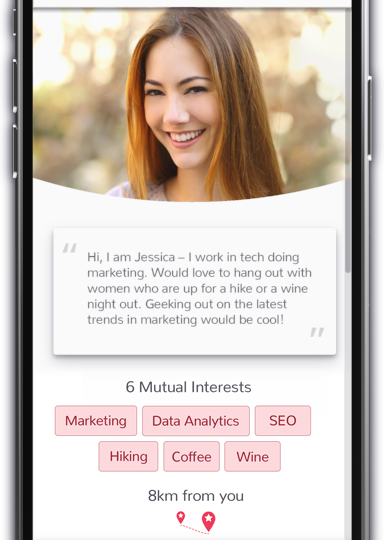 Locelle – a platform for women in the workplaces with a focus on retention and empowerment through connection – has been selected as a 'Featured Startup' at Collision in Toronto.
Now in its sixth year, Collision was created by the team behind Web Summit, the world's largest and most influential tech event. Collision attracts CEOs of the world's largest companies, founders of exciting startups, leading investors and media from more than 120 countries. This year's event is expected to host over 25,000 attendees.
Locelle is taking this opportunity to open up the public beta to the Toronto audience and start to grow in the East. With users growing by 20% monthly in Vancouver, Victoria and Seattle, Locelle continues to grow rapidly amongst women working in technology companies.
"This is the perfect platform for Locelle to not only launch but raise awareness of the platform to the companies looking to attract, engage and retain their top female talent. With a massive audience and people attending from over a 100 countries, we anticipate the word to get out and be known as the platform that connects and empowers women in tech", said Locelle CEO, Humaira Ahmed.
Locelle is on a mission to not just empower women around the world but also put Victoria on the map as a leading tech hub.
If you are a woman going to Collision, download the app (available in iTunes and Google Play) and make connections at the conference. If you are a tech company interested in empowering women in your company through connections, contact Humaira Ahmed at humaira.ahmed@locelle.com
####
About Locelle Digital Inc.:
Locelle (/lōk-el/) is a location-based networking platform for women in the workplaces and women entrepreneurs to connect with like-minded women and role models in the community easily.
Media Contact:
Humaira Ahmed
Founder and CEO
250.514.8182
humaira.ahmed@locelle.com
www.locelle.com
Social Media: