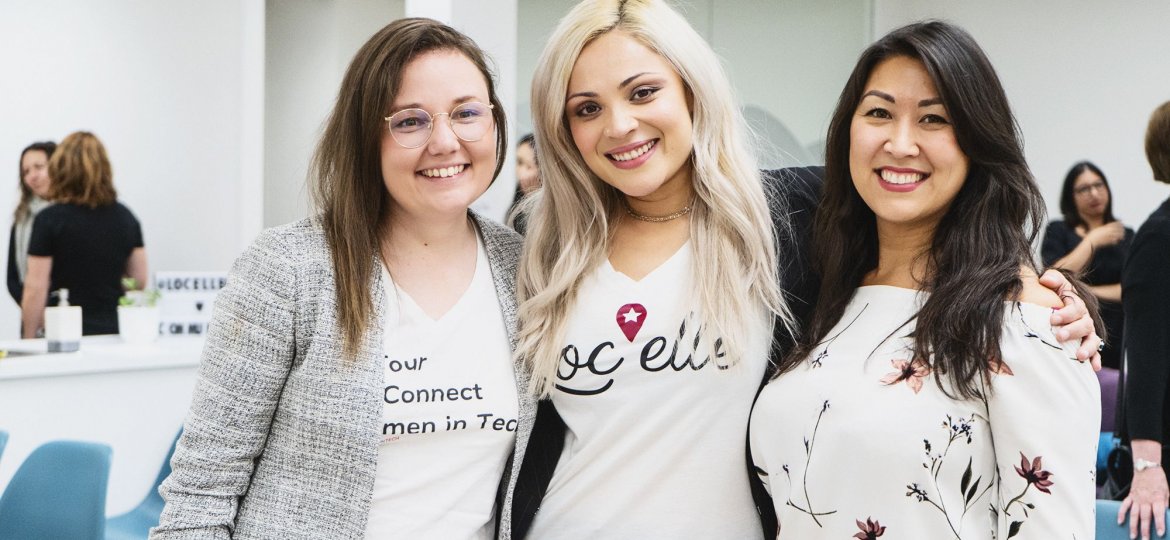 Sponsorship, mentorship and allyship is all the hype. But, being an effective ally takes more than just the desire to be one.
In our relationships with ourselves, other women and under-represented groups, it is important to listen so we can help make more room to grow. Through my work at Locelle, I have found there are three things you can do today that will really help make a difference.
1. Take Action, Don't Give Advice
"Women are walking targets for unsolicited advice," said Leslie Feinzaig, Founder of Female Founders Alliance. She also mentions that advice can sometimes function in "the opposite" way. It may reinforce traditional ideas about how women should behave rather than challenge them.
If you truly want to be an ally and support women, start actively opening doors for them. Know a woman who needs help, support or just a listening ear? Be there. Know a woman who needs an introduction to someone you know? Do it. Know a woman who needs a mentor? Introduce them.
The reality is that advice is easy to give and actions are harder to do – being mindful that actions are what make a difference.
2. Be your own Ally – Say no to low-level jobs
Women are often asked to do traditional side jobs because they are good at administration, operations or sometimes known as "other duties as assigned." Why? Because women have been in those roles for a long time as opposed to higher-level strategic jobs and being visionaries. We see more examples of male CEOs and female COOs.
Often times, you will even hear someone refer to a woman who is taking notes (especially if it's not part of her job) as her being "good at it." Well, let's change that!
We can do this in two ways:
By asking others who never take notes at the same table, unless there is a dedicated person on the job who was hired to do that as part of their duties. This is also an opportunity for team members who don't think they are good at taking notes or other tasks to get better at them. Practice makes better.
Leaders should encourage different members of the team to take on tasks that traditionally go to women. If anything, this is also an opportunity to balance the work-type and load.
If you are being asked to do something that isn't a good use of your time, saying no will enable you to say yes to more things that are helpful to your career and others as well. This may include making more time to provide support to someone in need or to be a mentor/mentee. Don't wait to be asked to be an ally for yourself – just be it.
3. Identify other allies (male allies are key)
The reality of the workplace is that most companies have male-dominated senior leadership. The reality is also that there are most certainly men who truly want to see women advance and succeed. These men, as we refer to them as, are allies. Given this truth, we should form an allyship with these men.
Let's review an example. If you are looking to apply for a better opportunity and not sure where to begin, set up a meeting with the ally to see what they would do – how they would approach it. This would be a senior leader (both women and men).
You can also ask other leaders about how they have been able to successfully navigate and reach the level that they have. Chances are they have had allies who supported them.
So, the golden point here, how do you effectively identify allies?
At Locelle, we have learnt three ways:
You will see these people actively being advocates for women advancing and bringing more diversity on teams.
They are a supportive manager. It does not necessarily mean your manager but a manager others rave about. They could definitely be an ally. The reality is that most managers want to see their team do their best (or should) – it shows great on them as a leader. They also get good reviews accordingly.
They don't think they understand it all – they accept it's uncomfortable but want to make a difference. Also, they are great listeners and humble about their success and accomplishments.
A lot of leaders would love to hear from women and visible minorities for advice, mentorship, reaching out. It will be refreshing to them, I promise.
—
In essence, it is really important that we as leaders and team members seek allies in the workplace. Think of the one thing in your workplace that will certainly make you more productive, happier, or increase your sense of belonging? Now go ask for it, or get support from allies who can help you ask for it or better yet achieve it.