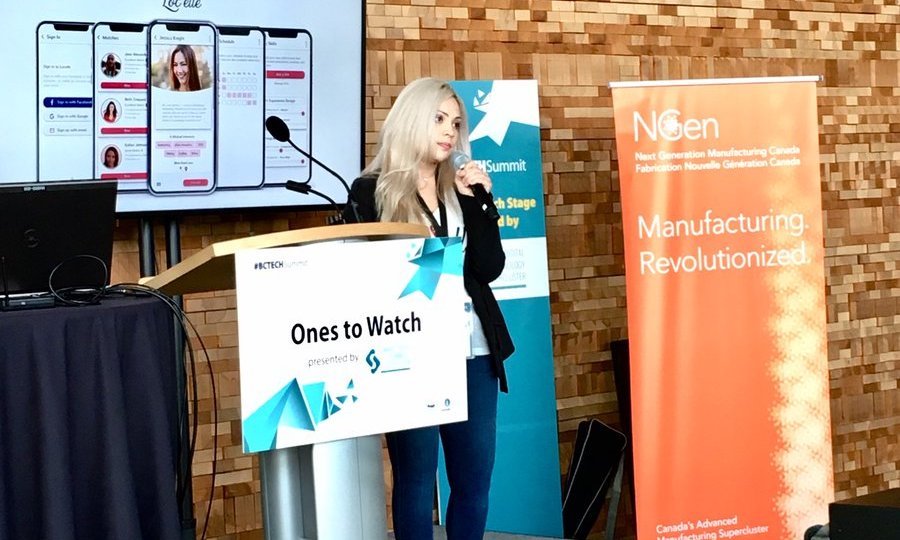 I have been traveling quite a bit between Victoria and Vancouver for work in the past few months. Lately, I been hit by the reality that this is going to be my life for the next few years or so… possibly forever…. And although there are great opportunities outside of Victoria that scream my name, I have to weigh the pros and cons of pursuing those opportunities. The biggest reason: my two beautiful daughters and my wonderful husband.
If I am having to part from my family even for a few days, it better be an incredibly worthwhile opportunity. Otherwise, I am inclined to say no.
That said, I am so glad that #BCTECHSummit was a success for me and I am grateful to have been a significant part of it.
A few highlights from the Summit include:
Keynote: Manjit Minhas! This woman is not only a successful multi-millionaire dragon, but she is also extremely relatable and inspires both women and men to chase after their dreams. I built courage and ran up to her and introduced myself because I want to interview her to inspire our community of women. Her story is one of persistence, courage, resilience, and success. I have made it a mission to profile women like her to spark interest for entrepreneurship amongst women.
Youth Innovation Day: I led a workshop on crafting our value proposition to over 150 grade 10-12 students. I had thought it would be a slight challenge since I was going to talk about the lean business canvas and wasn't sure how that was going to go. I was blown away! These students were not only fully engaged, but some groups had incredibly smart startup ideas. At the end of the workshop, we all accomplished our goals – interactive session, learning to ask open-ended questions as well as leave with crafting our value propositions.
Women Who Tech: Kicked off by Paulina Cameron of FWE, the session was the first event I attended within the Summit. The caliber of women who spoke and inspired us was incredible. The best part? Innovate BC let me take the stage and introduce myself and my platform to women in tech. The result? We got over 45 downloads within 10 mins. If this isn't validation, I don't know what is.
Ones to Watch: I presented at the Ones to Watch stage on Day 3 of the Summit and it was definitely one of the best highlights for me. So many people I know, admire and want in my life were there to cheer me on… including Jill Earthy, Michelle Sklar, Angie Shick, Vikki Leung, Vivian Chan and Lori Munoz amongst others…
Networking: The opening and closing parties were incredible! I not only hung out with some familiar people but made some new meaningful connections! This is definitely something I look forward to at every event.
Business opportunities: I learned how many companies wanted to not only learn more about Locelle but wanted to collaborate/partner with us and include our platform as part of their onboarding into their welcome package. This again is market validation which is a must for every venture.
And last but not the least, I had the absolute honor of hanging out with Vikki Leung and had her represent Locelle – she was amazing – personable, excited, kind, warm. I could not have asked for better representation!
Amidst all the highlights, I learned 2 key lessons and have one missed opportunity I am bummed about:
Missed Anousheh Ansari's Keynote! Unfortunately, my session was at the same time as Anousheh's and I did not get a chance to meet her in person. With that said, I will make sure I reach out to her independently and make that happen.
Carry a business card! Oh my goodness! Manjit Minhas asked for my card!!!! And I didn't have one… ridiculous! You never know who you will end up meeting – so carry a few just in case.
Don't stay out too late – and don't overdrink: The one thing I have learned is to make sure to have a good time at the after parties but NEVER get hammered… at the end of the day, tech conferences are supposed to help us advance professionally and forge relationships with key partners, clients, and associations. My rule is to leave at 10 pm – this not only ensures I remain professional but also get enough rest to crush my goals the following day.
Huge thanks to the Innovate BC team for putting on a fantastic Summit and having me be a big part of it! I enjoyed it very much and made meaningful connections. Now begins the follow-up process 😉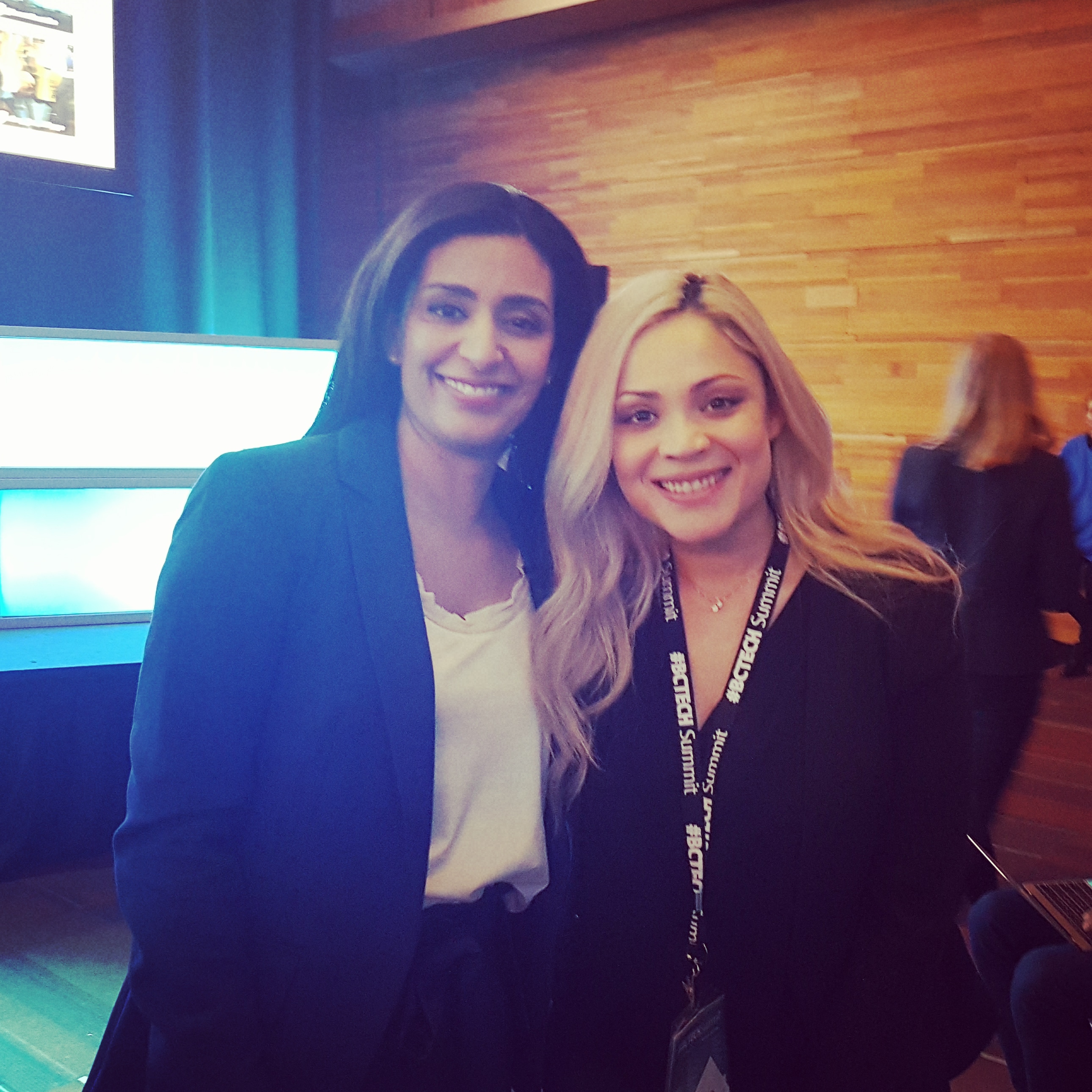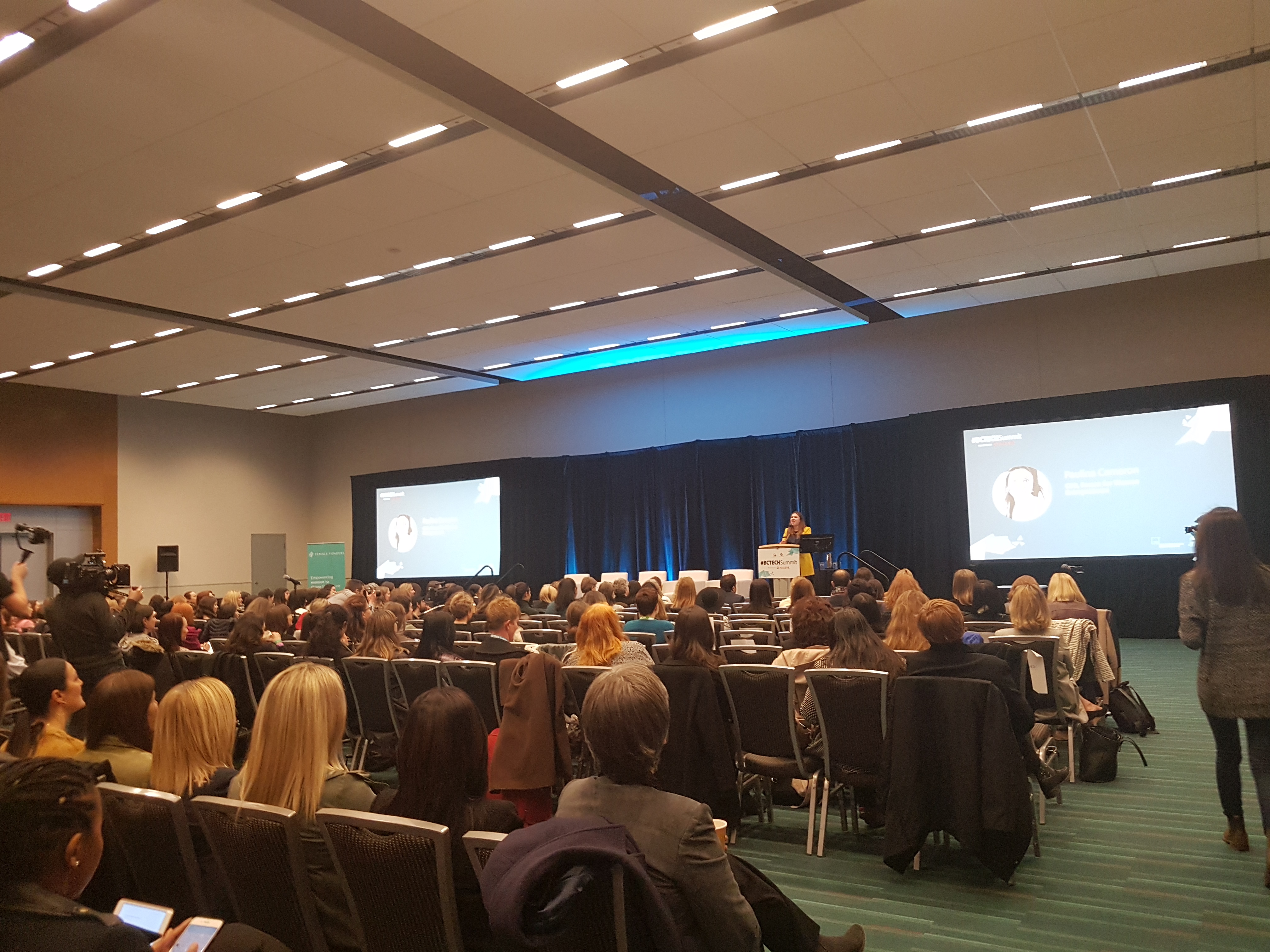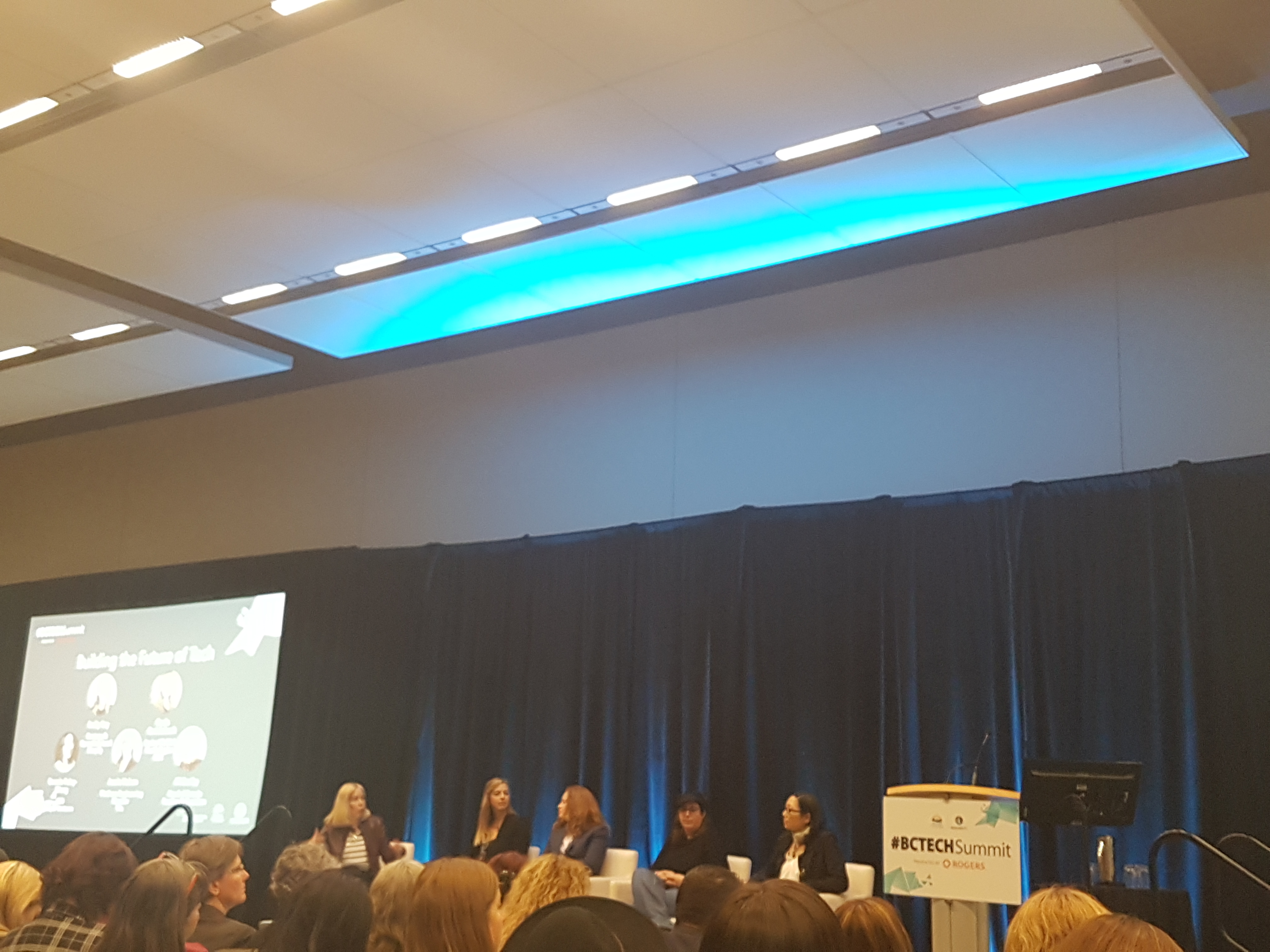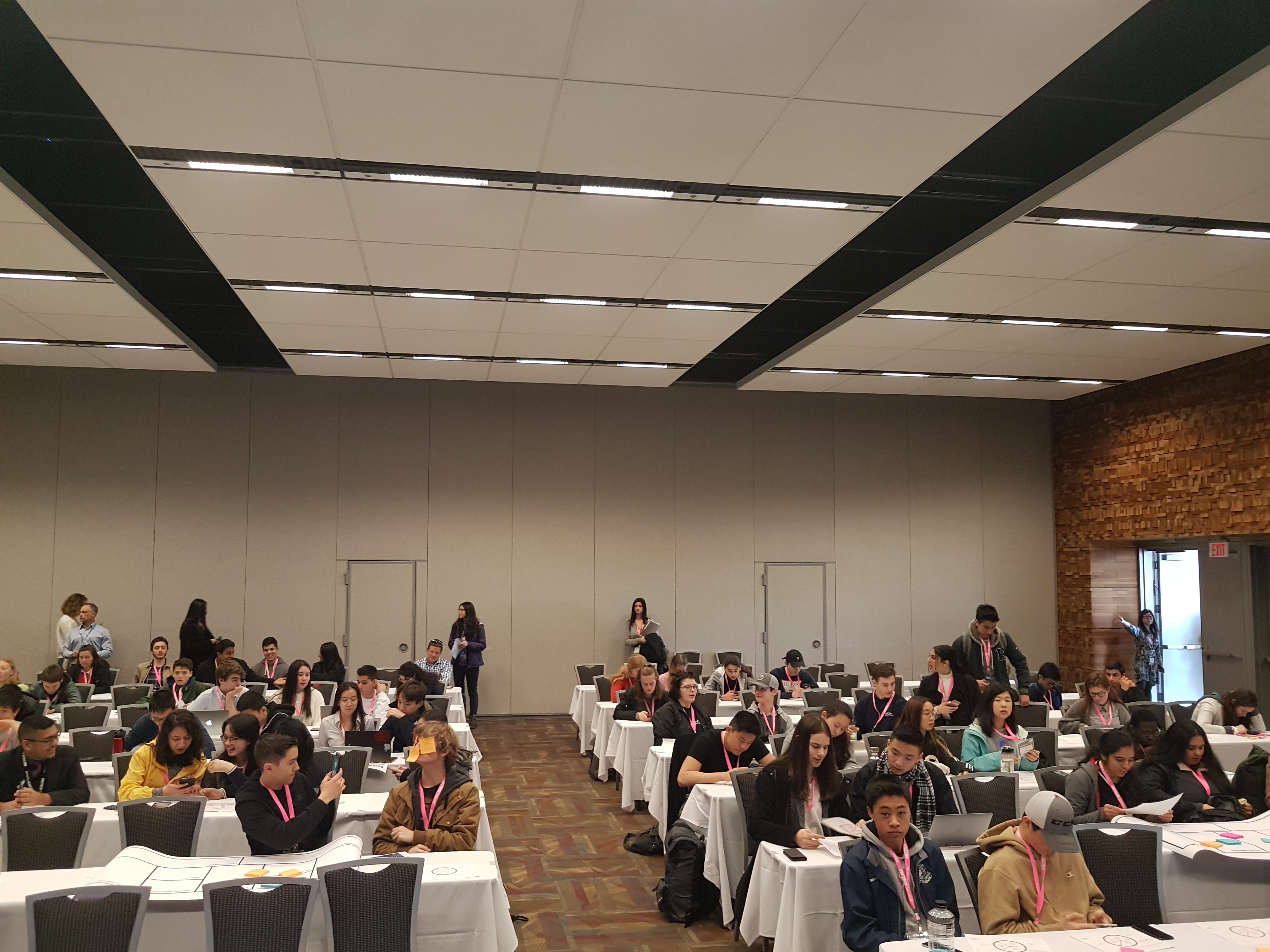 Latest posts by Humaira Ahmed
(see all)
LIKED THIS ARTICLE? SHARE IT!