Locelle Digital Inc. is Set to Demo First of its Kind Female-Only Social Networking Platform to Meet Friends, Business Network, Activity Partners at #BCTECH Summit.
For Immediate Release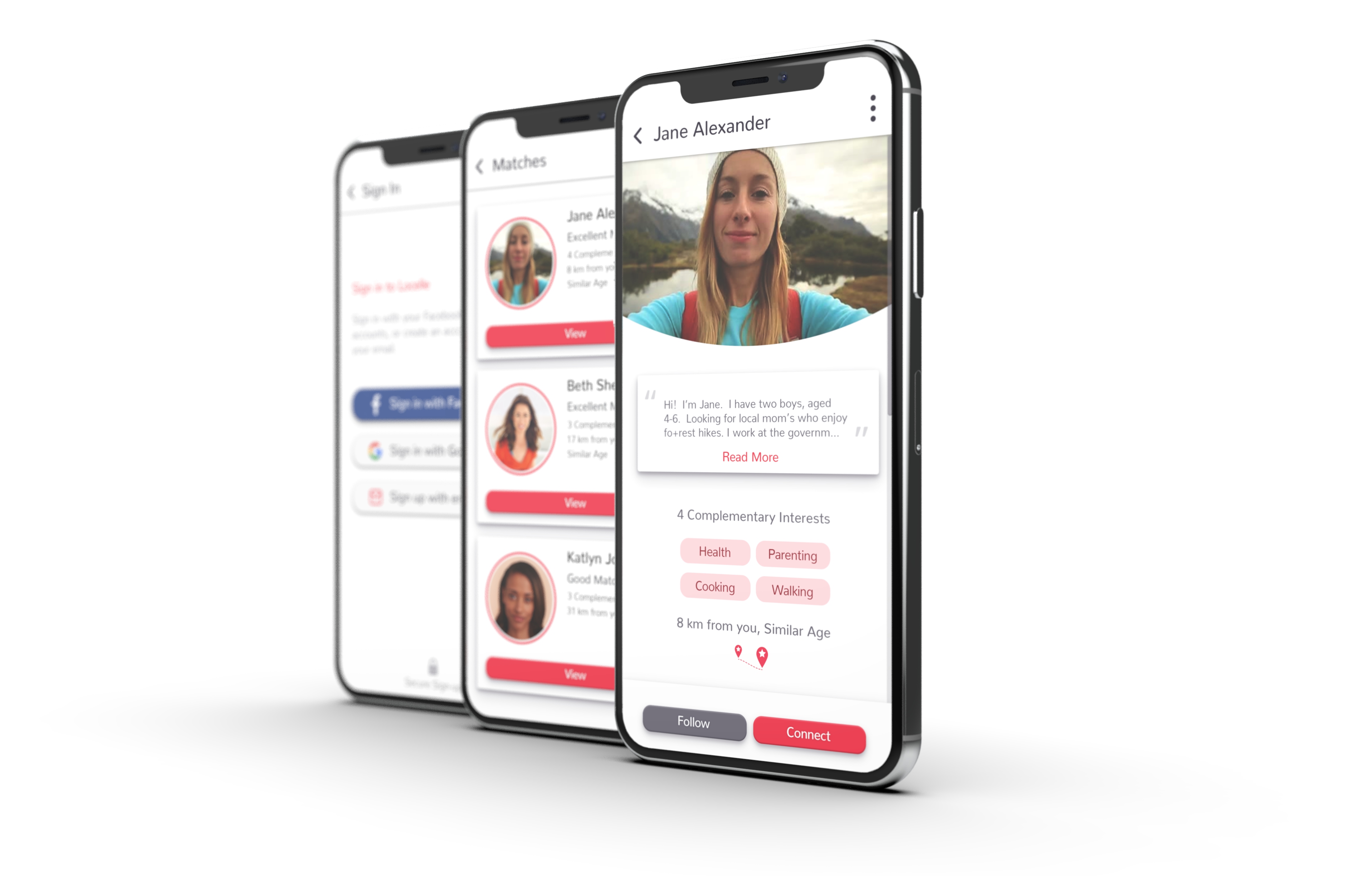 Victoria, BC, May 8, 2018 – Locelle, a women-only location based social networking platform to find and meet platonic female connections, is set to do its first ever demo at #BCTECH Summit in the Startup Village on May 15,16 at the Vancouver Convention Centre. This new platform is launching the first week of June and will be taking its first wave of users at #BCTECH Summit. This year, the company is looking to grow its user-base by special invites and events to keep the platform safe. Interested women can learn more at locelle.com and opt in to sign up for a free account to join the private community open until May 17th.
"We chose BCTECH Summit as a demo pad because it's the largest technology conference in Western Canada and as a tech startup stemming from Victoria, B.C., we wanted to showcase our platform to thousands of delegates attending it," expressed Humaira Ahmed, Founder of Locelle Digital Inc. The platform is "next gen" with user privacy and security at the forefront as well full compliance with significant new EU privacy regulations taking effect this year (GDPR/EDP).
Loneliness affects millions of women in countries across the world and social capital is vital for their mental health and overall well-being. "I found that each life transition – moving to a new place, marriage, babies and even being an entrepreneur – brought about isolation and with that, the need for new connections. It is so challenging to meet like-minded women who live nearby," expressed Ahmed. With all the current women empowerment movements, Humaira knew that the time was just right for Locelle to exist. The platform creates real connections by finding nearby matches based on interests, location and demographics using Match IQ™ technology.
If you are attending #BCTECH Summit, stop by Locelle's booth and get a demo of the platform.
###
About Locelle Digital Inc.:
Locelle (/lōk-el/) is a female only social networking platform that offers a safer and easier way to meet like-minded women nearby – friend, mentor, network, or activity partner. We create real connections by finding nearby matches using Match IQ™ technology.
Media Contact:
Humaira Ahmed
Founder
250.514.8182
humaira.ahmed@locelle.com
www.locelle.com
Social Media:
https://www.facebook.com/locelleapp
https://twitter.com/locelleapp
https://www.linkedin.com/company/locelle/
https://www.instagram.com/locelleapp/