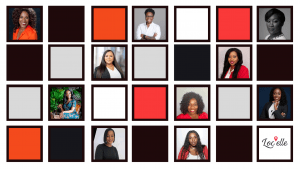 3% of the tech industry is made up of Black women and 89% of companies have 0% of BIWOC (Black, Indigenous, Women of Colour) in leadership. With tech and C-suite the most widely recognized areas as being challenging for minority groups to break into and thrive in, there are clear gaps that businesses are not addressing. 
There are however change-makers that are pushing back against the status quo, in leading the way for innovation, progression and paving a path for those who look like them to achieve the successes they have, and more. Creating an ecosystem for Black and underrepresented communities, actively or by way of the "trickle down effect", their roles and representation are readily changing the fabrics and infrastructures of work spaces to tell the world that Black talent equals flourishing, profitable businesses and successful growth that permits longevity.
We invite you to get to know, follow and celebrate these incredible women who are making their mark in tech and leadership, and inadvertently working towards the statistics eventually becoming more balanced.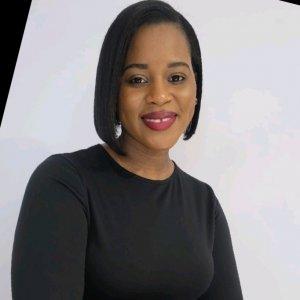 Karla Laird |

Director of Member Services & Communications

, UBCP/

ACTRA



Karla Laird is the Director of Member Services & Communications at UBCP/ACTRA, a mentor, sought-after speaker and also an attorney-at-law! She has been recognized as one of the finalists shortlisted for the Top 25 Canadian Immigrant Awards, featured as a DEI Speaker at the BBB (Better Business Bureau) Engage Conference, and has shared her thought leadership on Global News and CTV for pandemic issues.
You don't tend to see a lot of women of colour in senior positions, so it's about what I can do to get more people like me serving in these capacities.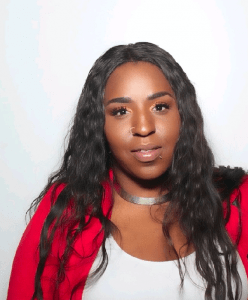 Jacquelene Clarke | Founder, The Well Connected

Jacquelene Clarke is the Founder & CEO of The Well Connected, a creative marketing and communications agency. She has worked with major clients ranging from Bumble and TIFF (Toronto International Film Festival) to Jennifer Lopez and Raiders' Coach, Damon Allen. Jacquelene is also a Keynote Speaker who has attended international conferences such as Boss Summit and Communications Week, to lend her expertise in partnership and sponsorship. 
I help brands with their needs, on the activation side of things. I finessed my way into the industry and made it work; whenever you're really passionate about something, everything just naturally flows.
Nataizya Mukwavi | Program Manager, Black Business Association of BC

Nataizya Mukwavi is the Program Manager at Black Business Association of BC, a leadership consultant and also an entrepreneur. As an advocate for her community, Nataizya is the Founder of Black Women Connect Vancouver and Empowered Black Girl, two of the largest Black women community initiatives in B.C which host events, a Spotify podcast, provides resources to other black businesses and recently partnered with RBC Royal Bank.
For me I saw it become a need (platforms for Black women), it was so important to me that these were created because I don't ever want people to feel alone.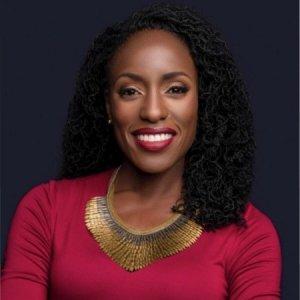 Kike Ojo-Thompson | CEO, KOJO Institute Inc. 

Kike Ojo-Thompson is the CEO of KOJO Institute Inc., and is an award-winning equity leader renowned for her work and expertise as an anti-racism and anti-Black racism educator, and organizational change leader. For more than 20 years, Kike Ojo-Thompson and her equity consultancy, KOJO Institute, have led organizations in both the public and private sectors toward more equitable outcomes. Her work has had far reaching impacts, including a first-of-its kind initiative to address anti-Black racism in child welfare and the review and elimination of Ontario's carding practice.
My goal has always been to help create a future where organizations and institutions in every sector are not just committed to equity, but actively turning that commitment into equitable outcomes for equity-seeking groups.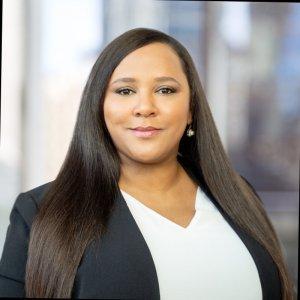 Meryl Afrika | Payments Subject Matter Expert & Community Leader

Meryl Afrika is a Payments Subject Matter Expert, Community Leader and a fintech specialist who has held roles across various financial institutions. She was also previously the President at CAUFP (Canadian Association of Urban Financial Professionals). Her impact as a thought leader is influential, with segments in Bloomberg regarding lack of female CEOs and CBC on the future of work.
Women make up 50% of the economy, and when we look at the ways demographic trends are changing, by the time it's 2031, we're looking at 30% of a racialized population. So it's important for companies to look at the data in their industries.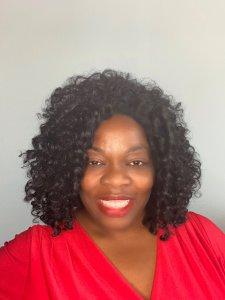 Emma Todd | Chief Executive Officer, MMH Data Systems

Emma Todd is the Chief Executive Officer at MMH Data Systems, specializing in blockchain technology, helping banks such as HSBC and Bank of America succeed. Her accolades include being featured in Toronto Life as The 50 Most Influential Torontonians and recognition as Top 100 Black Women to Watch in Canada. As an expert in her field, she's also spoken at the United Nations Global Summit, in front of world leaders such as Adrian Hasler, former Prime Minister of Liechtenstein.  
It is imperative to show them who you are, and why you belong there.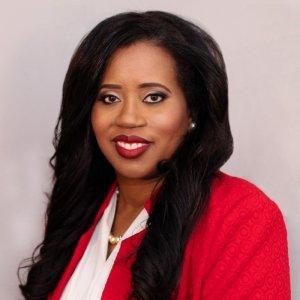 Madinah Ali | President & Co-Founder, Safe PC

Madinah Ali is the President & Co-Founder of Safe PC, a Cloud-based IT service that is partnered with huge companies such as Microsoft and Symantec. Safe PC provides career readiness programs to underrepresented communities, and Madinah is an avid change-maker who is actively closing the digital divide for a more inclusive tech industry. She's also a global speaker, having lead events at WIC (Women In Cloud) and Hacker Halted. 
COVID-19 changed everything and women, minorities and African Americans were heavily displaced. We saw an opportunity to provide I.T training and resources, including loaner laptops, mentorship and job placement.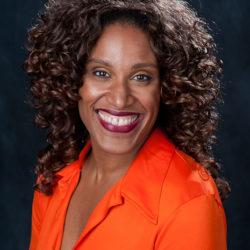 Rochelle Grayson | Executive-In-Residence, New Ventures BC

Rochelle Grayson is an Executive-In-Residence at New Ventures BC, a service that helps start-up tech businesses scale up, and the Digital Leadership Program Advisor at UBC Sauder School of Business. A tech whiz genius with over 2 decades of experience under her belt, she's been named "The New Executive Cool Hunter"  by Canadian Business Magazine and is a recipient of the Canadian Women in Communications Trailblazer: Excellence in Leadership Award. 
Since today's technology customers are so diverse, it's a shame that the very companies developing these tech solutions are not more representative of the diverse communities they serve.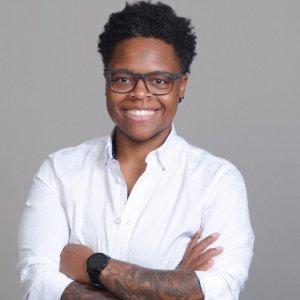 Yatia Hopkins| VP, eSentire

Yatia Hopkins is the VP of Cyber Risk Advisory and Solutions Architecture at eSentire. She has been mentioned countless times in tech media, winning the 2021 IFSEC Global Influencer in Security, and been featured on CRN as 2021 100 People You Don't Know But Should. Yatia is also the published author of The Rise of the Cyber Women: Volume 2: Inspirational Stories from the Women Who Are Taking the Cyber Security Industry by Storm.
I am Black, female and when I first came into this (cybersecurity) space I was young. There were definitely microaggressions that I experienced. But the more of us that are out there being representatives of the possibilities as mentors, debunking myths, having conversations-that's a start.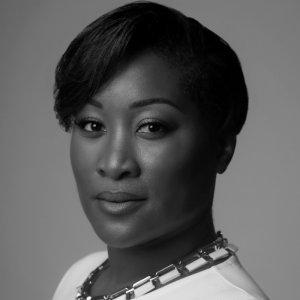 Tamar Huggins is the Founder of Tech Spark Canada,  a STEM education hub for minority youth. She has been in the tech space since she was 16 years old, starting out as a coder and eventually building her own empire. Her company has raised 1 million dollars to develop a data- driven, AI learning platform and she's the published author of Bossed Up: 100 Truths To Becoming Your Own Boss, God's Way.
Envisioning a brighter Black tech future is a critical first step towards achieving it.