CEO and Founder of Hervana, Meredith Garritsen, shares details on how her company came to be, as well as how she has been adapting her business plan to fit with COVID-19 regulations in this inspiring and authentic profile.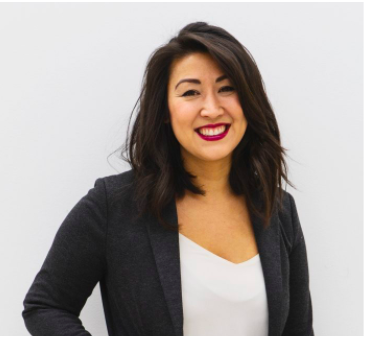 Where did the inspiration for Hervana come from?
Before starting Hervana, a coworking collective, Meredith worked in renewable energy. She went from working as a Customer Service Rep to Director of Business Development in the span of 5 years; an experience which she explained was " a lot of trial by fire." She stated this was "a unique opportunity that I was the woman in charge, but I didn't have an ownership stake in the company. It was a fun and challenging time." The story of Hervana really began when she realized she was having inklings to do something new, and of her own. She began looking around for that next opportunity.
After coming across a media piece for "The Wing", a women's coworking space, Meredith immediately acknowledged the importance of this company, which empowers women and greatly supports the feminist movement. Additionally she revealed in the interview how this company opened her eyes to the frustrations over "being in a decision making position in a company and then making those decisions with men who are 20 years older than me." One of the major points which she articulated was that she knew she was frustrated, but she was often unable to find the language to frame the issue. She stated, "it was a lot of me saying, I don't think he likes me and I don't know why we can't make movements on this." Unfortunately, this is a very real issue which many others face as well; feeling somewhat depleted working in a leadership role due to certain condescending actions of male coworkers. She quickly identified feminism and women's rights as her passion and that green light which meant that she was on the right path. This eventually "burst Hervana and that got us to chapter 1."
How has Meredith adapted Hervana according to COVID-19?

Most businesses have been hit hard by COVID-19, although many company owners, including Meredith, have taken it in stride. Hervana continues to thrive even though it is a company which is predominantly based on in person coworking spaces and events. She explained, "when they said, close your doors, we must practice social isolation and distancing, it was an easy fix. We went online." Something which Meredith found endearing about "The Wing" was their programming, on which she based her original vision of Hervana. Still heavily involved in programming, even in an online setting, she revealed, "this was one way for me to keep positive and do something. It has been the shining star of COVID for me."
Which changes made due to the pandemic will remain in place as she moves forward?
When asked about future plans for Hervana, Meredith announced that running programming online will be a permanent change. While her original idea for the company was to create a supportive and tight knit community, she was forced to "loosen the parameters around it and the community that I have really adapted to online really well." Fortunately moving online was in fact very beneficial to those who are too far out from Vancouver to join sessions in person. Moving online has allowed those individuals to participate and Meredith has been able to see that the Hervana community is much broader than she realized. She explained that she has decided to "lean into it and open the membership up to people not in Vancouver" and has become very aware that "the geographical piece isn't all that important."
A message from Meredith:
"Hervana is an online platform for women business owners and entrepreneurs to develop skills, get inspired, and develop a supportive network. What I am really focused on is bringing together women who share a feminist viewpoint and who want to work together, support each other, create a community, share resources and just find a home. I invite you to join us in one of our online sessions for free using code locelleconnectsus. In June we're focused on Sales."
"Every individual matters. Every individual has a role to play. Every individual makes a difference." – Jane Goodall
________

Meredith's words definitely ring true. People need to be reminded that they belong somewhere and still have a community even though it is not so much in person anymore.
If you would like to connect with Meredith Garritsen, download the Locelle App and search her up! You can download from Google Play here, or the App Store here.